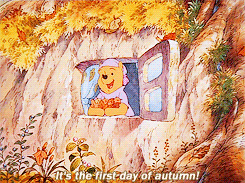 🍁 Fall School Break 🍂 (or höstlov) is coming! There are so many activities and events organised next week in Stockholm!
Here are some ideas on what to do next week with your kids in Stockholm during the school break (and the weekends as well):
You can also check another blog post about both ongoing 👻 Halloween 🧟‍♀️ activities and the ones coming up here!
Have a great time with your family!
In the Museum
SOURCE: https://www.etnografiskamuseet.se/kalendarium/barn--familj/hostlov-skelettverkstad/2022-10-29/
WHERE: 🏛 Museum of Ethnography
WHAT: AUTUMN BREAK: SKELETON WORKSHOP
WHEN:📅31.10-4.11 ⌚11:15-16:30
FOR WHO: Children (and their parents)
HOW MUCH: 40 SEK, reservation required at the Museum's Entrance, a limited number of places
Illustration: Sara Danielsson. SOURCE: https://stadsmuseet.stockholm.se/kalendarium/2022/11/01/hostlov-pyssel-och-pussel/
WHERE: 🏛 Stockholm City Museum
WHAT: Autumn holidays: Puzzles and Crafts
WHEN:📅1.11-6.11 ⌚11:15-16:00
FOR WHO: Children (and their parents)
HOW MUCH: Free, reservation is required
SOURCE: https://www.modernamuseet.se/stockholm/en/calendar/
WHERE: 🏛 Moderna Museet
WHAT: Paint on Fabric
WHEN: 📅1.11-6.11 at ⌚11:00-17:00
FOR WHO: For children (and their parents)
HOW MUCH: Free, drop-in
SOURCE: https://www.modernamuseet.se/stockholm/en/calendar/
WHERE: 🏛 Moderna Museet
WHAT: Paint with Scissors
WHEN: 📅1.11-6.11
⌚11:00-13:00 for 2-6 years old (and their parents)
⌚14:00-16:00 for (and their parents)
FOR WHO: For children 2-14 years old (and their parents)
HOW MUCH: 50 SEK/person, reservation required
SOURCE: https://www.sjohistoriska.se/besok/kalender/lov/lov2022/hostlov2022
WHERE: 🏛 Maritime Museum WHAT: Höstlov program WHEN: 📅31.10-6.11 from ⌚10:00
Exhibition: Flight from the Baltics 1943-1944 - from 6 years old

Ilon Wikland – exhibition and reading - from 7 years old

Maker's workshop - from 4 years old - 50 SEK/child

Chestnut hunt&Blubb playroom - from 0-6 years old
FOR WHO: Children from 4, 6 or 7 years old (and their parents) HOW MUCH: Free (except the workshop), reservation required
WHERE: 🏛 National Museum
WHAT: Autumn Holiday - Artist Holiday
WHEN: 📅1.11-6.11 at ⌚13:00-16:00
FOR WHO: For children from 6 years old (and their parents)
HOW MUCH: Free, drop-in, limited number of places
SOURCE: https://historiska.se/kalendarium/2022/11/01/hostlov-om-vasen-och-magiska-amuletter/
WHERE: 🏛 Historical Museum
WHAT: Workshop: Crafting Magical Amulets
WHEN:📅1.11-6.11 ⌚12:30-13:15 & ⌚14:30-15:15
FOR WHO: Children from 6 years old (and their parents)
HOW MUCH: Free, reservation required